A traditional Spanish Christmas table consists of roast duck – pato asado
How to make roast duck with pine nuts and prunes:
1 First we season the whole duck and roast it in a clay pot with olive oil and a little butter.
2 When golden brown, add the martini, liqueur, cinnamon stick, orange, apple (chopped and skinless).
3 Add a little water, cover the casserole and let it boil for an hour and a half.
4 While the duck is roasting, we take the opportunity to fry the pine nuts with a little butter.
5 When the duck is ready, cut it into quarters and return it to the pan with the pine nuts and plums.
6 We leave it on the fire for 10 minutes and we can serve the duck with apple, orange, pine nuts and prunes, and covered with a little sauce.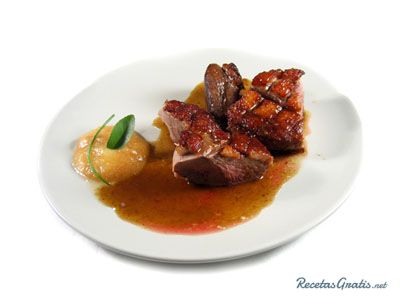 What is needed for the recipe:
1.8 kg duck
1 Martini glass with Martini Rosso  / 1 glass of orange liqueur / butter / 1 apple / 1 orange / pine nuts / plums / Salt / Pepper / olive oil / Water to your liking / 1 cinnamon stick.